Torna agli annunci
Lotti stock abbigliamento donna firmato Toy-g p/e
Dettagli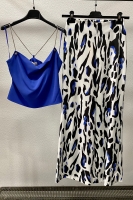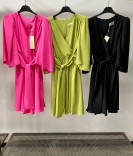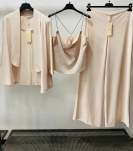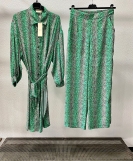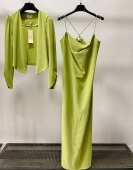 Sito web:
fyostock.it
Info prodotto
Prezzo* € 0,00
Quantità 50

pz

Venditore FYO-FILL YOUR OUTLET (Scheda venditore)

fyostock.it...

Telefono
Cellulare 3770938855 3420202983
Pubblicato il 10/03/2023
* Se non diversamente specificato, i prezzi sono da intendersi iva esclusa.
Descrizione annuncio
lotti in total look donna in piccole quote da 50 capi firmati TOY-G primavera/estate. I lotti sono composti da : Blazer, casacche, pantaloni ,abiti, vestiti eleganti e bluse. All'interno del lotto sono presenti tutti i pacchetti colore con un assortimento taglie dalla S alla XXL . Contattaci telefonicamente per ricevere maggiori informazioni !
Descrizione EN
women's total look lots in small quantities of 50 TOY-G spring/summer items. The lots are made up of: Blazers, tunics, trousers, suits, elegant dresses and blouses. Inside the lot there are all the color packages with an assortment of sizes from S to XXL. Contact us by phone to receive more information!
Luogo dell'annuncio
Altri annunci dal venditore:

x
Per migliorare l'esperienza di navigazione questo sito utilizza cookies, anche di terze parti, clicca su "Consenti" per abilitarne l'uso.
Per informazioni dettagliate sui cookie consulta la nostra
informativa completa
.
Nega
Consenti