Torna agli annunci
Stock borse donna firmate Pinko
Dettagli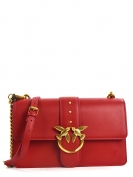 Sito web:
fyostock.it
Info prodotto
Prezzo* € 0,00
Quantità 20

pz

Venditore FYO-FILL YOUR OUTLET (Scheda venditore)

fyostock.it...

Telefono
Cellulare 3770938855 3420202983
Pubblicato il 24/01/2023
* Se non diversamente specificato, i prezzi sono da intendersi iva esclusa.
Descrizione annuncio
Stock borse donna firmate Pinko in piccoli lotti da 20 pz tutte assortite con i vari colori e modelli disponibili come nelle foto. Per maggiori informazioni potete contattarci telefonicamente.
Descrizione EN
Stock women's bags by Pinko in small lots of 20 pcs, all assorted with the various colors and models available as in the photos. For more information you can contact us by phone.
Luogo dell'annuncio
Altri annunci dal venditore:

x
Per migliorare l'esperienza di navigazione questo sito utilizza cookies, anche di terze parti, clicca su "Consenti" per abilitarne l'uso.
Per informazioni dettagliate sui cookie consulta la nostra
informativa completa
.
Nega
Consenti