Torna agli annunci
Stock abbigliamento donna firmato Pinko P/E
Dettagli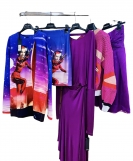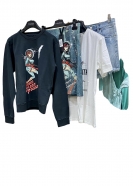 Sito web:
fyostock.it
Info prodotto
Prezzo* € 0,00
Quantità 50

pz

Venditore FYO-FILL YOUR OUTLET(Scheda venditore)

fyostock.it...

Telefono
Cellulare 3770938855 3420202983
Pubblicato il 22/04/2022
* Se non diversamente specificato, i prezzi sono da intendersi iva esclusa.
Descrizione annuncio
Vendita di lotti da 50 pezzi di abbigliamento donna firmati Pinko primavera-estate. I lotti sono assortiti di taglie,modelli e colori. Contattaci per ricevere maggiori informazioni. Visita il nostro sito per altre offerte .
Descrizione EN
Sale of lots of 50 pieces of women's clothing by Pinko spring-summer. The lots are assorted in sizes, models and colors. Contact us for more information. Visit our site for other offers.
Luogo dell'annuncio
Altri annunci dal venditore:

Scrivici su WhatsApp
x
Per migliorare l'esperienza di navigazione questo sito utilizza cookies, anche di terze parti, clicca su "Consenti" per abilitarne l'uso.
Per informazioni dettagliate sui cookie consulta la nostra
informativa completa
.
Nega
Consenti