Torna agli annunci
Stock abbigliamento donna firmato Twin set p/e
Dettagli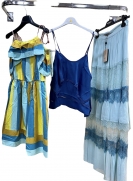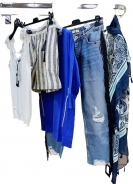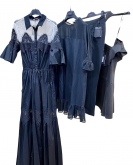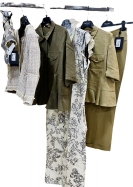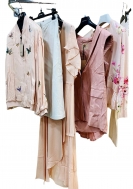 Sito web:
fyostock.it
Info prodotto
Prezzo* € 0,00
Quantità 50

pz

Venditore FYO-FILL YOUR OUTLET(Scheda venditore)

fyostock.it...

Telefono
Cellulare 3770938855 3420202983
Pubblicato il 05/04/2022
* Se non diversamente specificato, i prezzi sono da intendersi iva esclusa.
Descrizione annuncio
Il lotto è composto da 50 capi Twin-set p/e total look di abiti, maglie jeans, bluse e top. Assortito in taglie, modelli e colori. Disponibili quantità maggiori. Visita il nostro show-room e il nostro sitoweb.
Descrizione EN
The lot consists of 50 Twin-set s / s total look items of dresses, jean sweaters, blouses and tops. Assorted in sizes, models and colors. Larger quantities available. Visit our showroom and our website.
Luogo dell'annuncio
Altri annunci dal venditore:

Scrivici su WhatsApp
x
Per migliorare l'esperienza di navigazione questo sito utilizza cookies, anche di terze parti, clicca su "Consenti" per abilitarne l'uso.
Per informazioni dettagliate sui cookie consulta la nostra
informativa completa
.
Nega
Consenti