Torna agli annunci
Pigiama bambino m/l MARVEL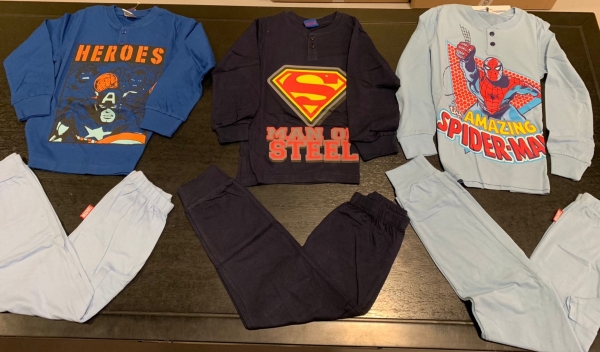 Sito web:
mbmodastock.it
Info prodotto
* Se non diversamente specificato, i prezzi sono da intendersi iva esclusa.
Descrizione annuncio
SUPER OFFERTA! Disponibili lotti pigiama bimbo maniche lunghe. Lotto è composto da 47 pezzi. Buon assortimento di taglie da 3 a 8 anni. Lotto composto dal seguente marchio: MARVEL e DC.
Descrizione EN
Available lot children's pajamas long sleeves. Lot consists of 47 pieces. Good assortment of sizes from 3 to 8 years. Lots composed by the following brands: MARVEL and DC.
Altri annunci dal venditore:

Scrivici su WhatsApp
x
Per migliorare l'esperienza di navigazione questo sito utilizza cookies, anche di terze parti, clicca su "Consenti" per abilitarne l'uso.
Per informazioni dettagliate sui cookie consulta la nostra
informativa completa
.
Nega
Consenti